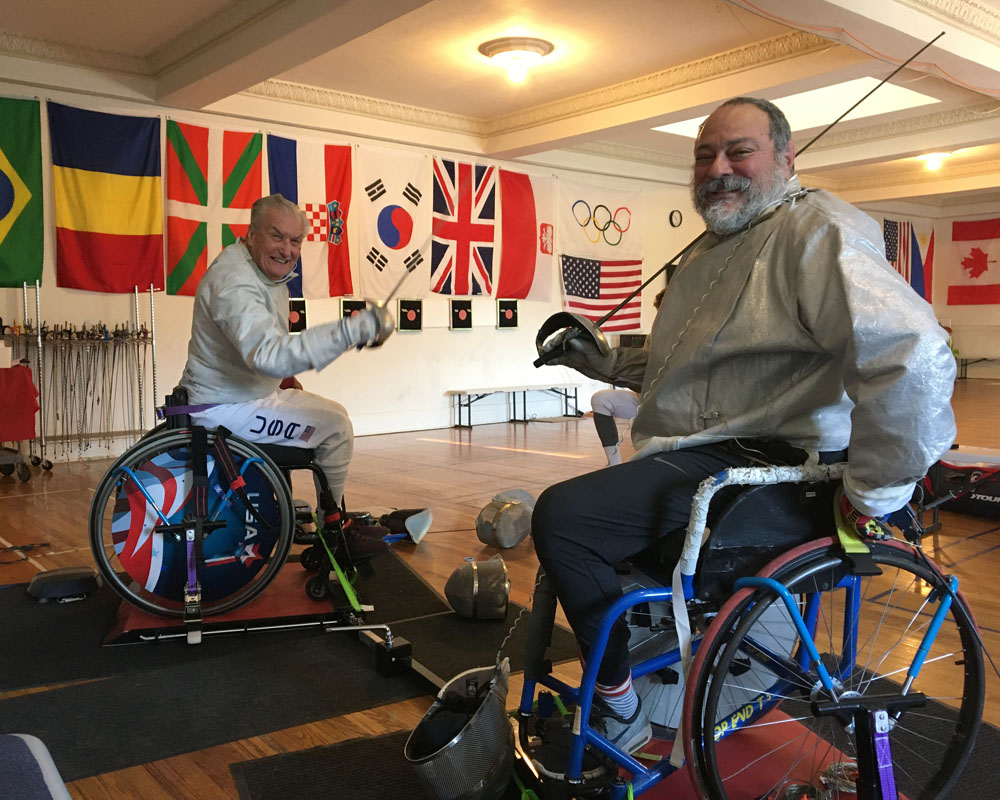 On Sunday, June 25, 2023, the Kern Athletic Fencing Foundation (KAFF) held its inaugural Bakersfield Walk-&-Roll 2-weapon Open Tournament. This USFA-sanctioned tournament format offered the exciting opportunity for able-bodied fencers to compete along with parafencers in a traditional pools-through-direct-elimination format.
When one or both of the competitors in a bout is a parafencer, the bout takes place with both fencers fully seated in wheelchair fencing frames. When both fencers are able-bodied the bout is conducted on a conventional fencing strip.
The Kern Athletic Fencing Foundation is developing a successful parafencing program and KAFF is proud to present the first tournament of this style in Southern California and maybe the West Coast!
If you have any questions please contact Lucas Dobrzanski.