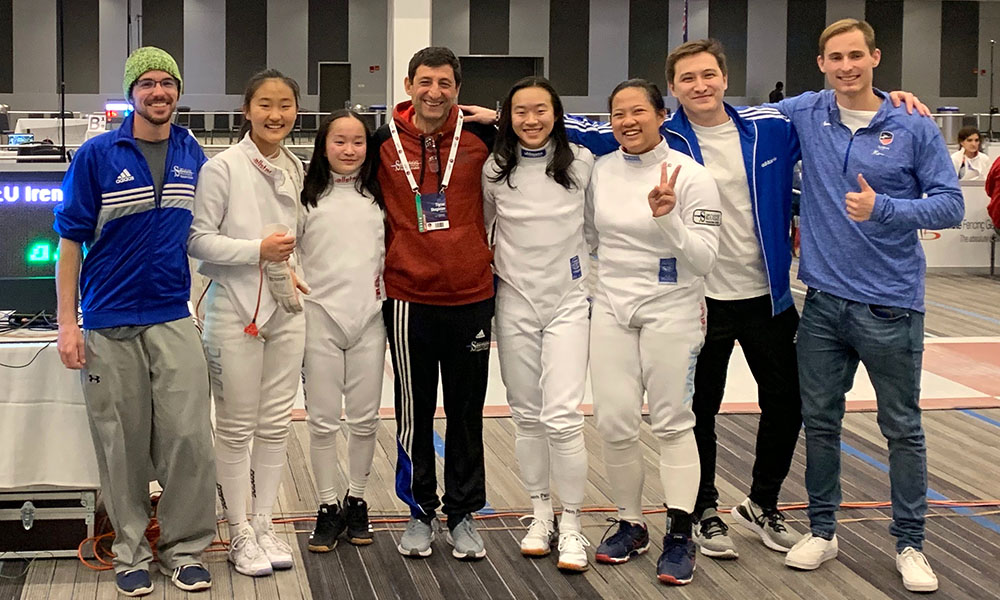 SoCal fencers returned from this year's Junior Olympic Championships in Columbus, Ohio, with medals in five epee events: three individual and two team. The Swords Women's Epee Team bested 16 other teams to bring home the gold, while the LAIFC Men's Epee Team finished ahead of 43 other teams to earn the Silver medal in their event.
Congratulations to all our Junior Olympic medalists!
SoCal medalist are listed below. For full results, see here.
SoCal Medalists
EVENT
PLACE
FENCER(S)
CLUB
EARNED
Junior Women's Epee
5
Karolina Nixon
LAIFC
A20
Junior Men's Epee
6
Ryan Lee
Swords
A20
Cadet Men's Epee
8
Alexander Moses
LAIFC
A20
Junior Team Women's Epee
1
Natalie Leung
Nora Wang
Amelia Wu
Irene Yeu
Swords
Junior Team Men's Epee
2
Aaron Lee
Hugh Milam
Alexander Moses
Wilson Zhu
LAIFC